How to feed your aquarium fish
CHOOSING FOOD FOR MY FISH
Several feeds are available for aquarium fish, some suitable for goldfish, and others for exotic or pond fish. Chosen between the pellet or flake form based on the type of fish.
NB: if you have an automatic feeder, which is very practical during holidays, opt for pellets. Flakes can stick together in feeders and block the mechanism.


Pellets are suitable for bottom-feeding fish, and fish with round mouths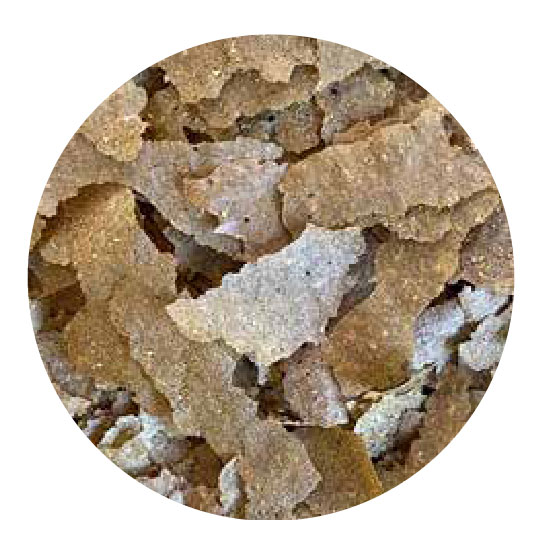 Flakes, which float better, are suitable for surface-feeding fish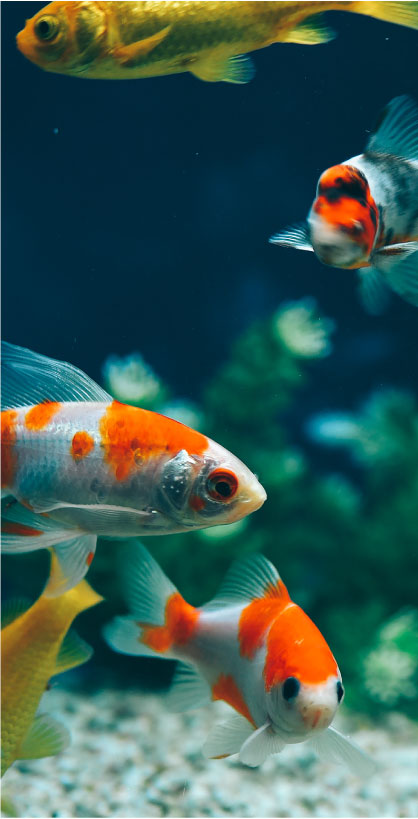 OFFER FOOD, BUT NOT TOO MUCH!
Excessive food can cause fish to become ill, and can also pollute the aquarium. It is essential to distribute small quantities of food at a time, several times a day.
Fish only need to feed for about 2 minutes. If your fish have not eaten everything within 5 minutes, reduce the amount. If there are several fish, make sure that they all have access to food, by distributing the food in several different parts of the aquarium.

NB: uneaten food will form deposits and cause pollution to build up in the aquarium, thus resulting in more maintenance, and a greater risk to the health of your fish.
OFFER A VARIED DIET
Goldfish each everything. Complete feeds provide the necessary nutrients, but there is nothing to stop you from offering a few treats, such as water fleas (frozen or dried) and plants.
Did you know that you can give your fish lettuce, courgette or cucumber, previously poached in boiling water then cooled, and that goldfish love frozen spinach? A few morsels now and again will do them the world of good, as long as any leftovers are removed after 24 hours.
HOW TO CHOOSE AN AQUARIUM
The aquarium should be large enough for the required number of fish. Ideally, you should allow around 50 litres per goldfish, in a rectangular or square aquarium. For exotic fish, please ask for advice when purchasing.
Small round aquariums, which reduce air/water exchanges, should be avoided as far as possible.


Advice written by Dr Padiolleau, HOPI Veterinary Surgeon.