MAKE YOUR GARDEN A WELCOMING PLACE FOR WILD BIRDS
YES, BUT WHY?
THE LINK BETWEEN US AND NATURE

Wild birds play a crucial role in managing biodiversity in our gardens. By pollinating plants, scattering seeds and controlling insects, wild birds are an accurate indicator of the state of the environment.
Wild birds are fascinating creatures which awaken our senses and bring numerous benefits!
QUICK CLEAN-UP

During the nesting period, generally in spring/summer, birds build their nests to create a home to raise their young.
The goal? Build a robust family cocoon for their fledglings. They will clear your garden of twigs, leaves, feathers, grass and even your pet's fur, as they set about building their homes!

Our tip: leave little balls of dog or cat hair in your garden after brushing your pets - they won't stay there for long!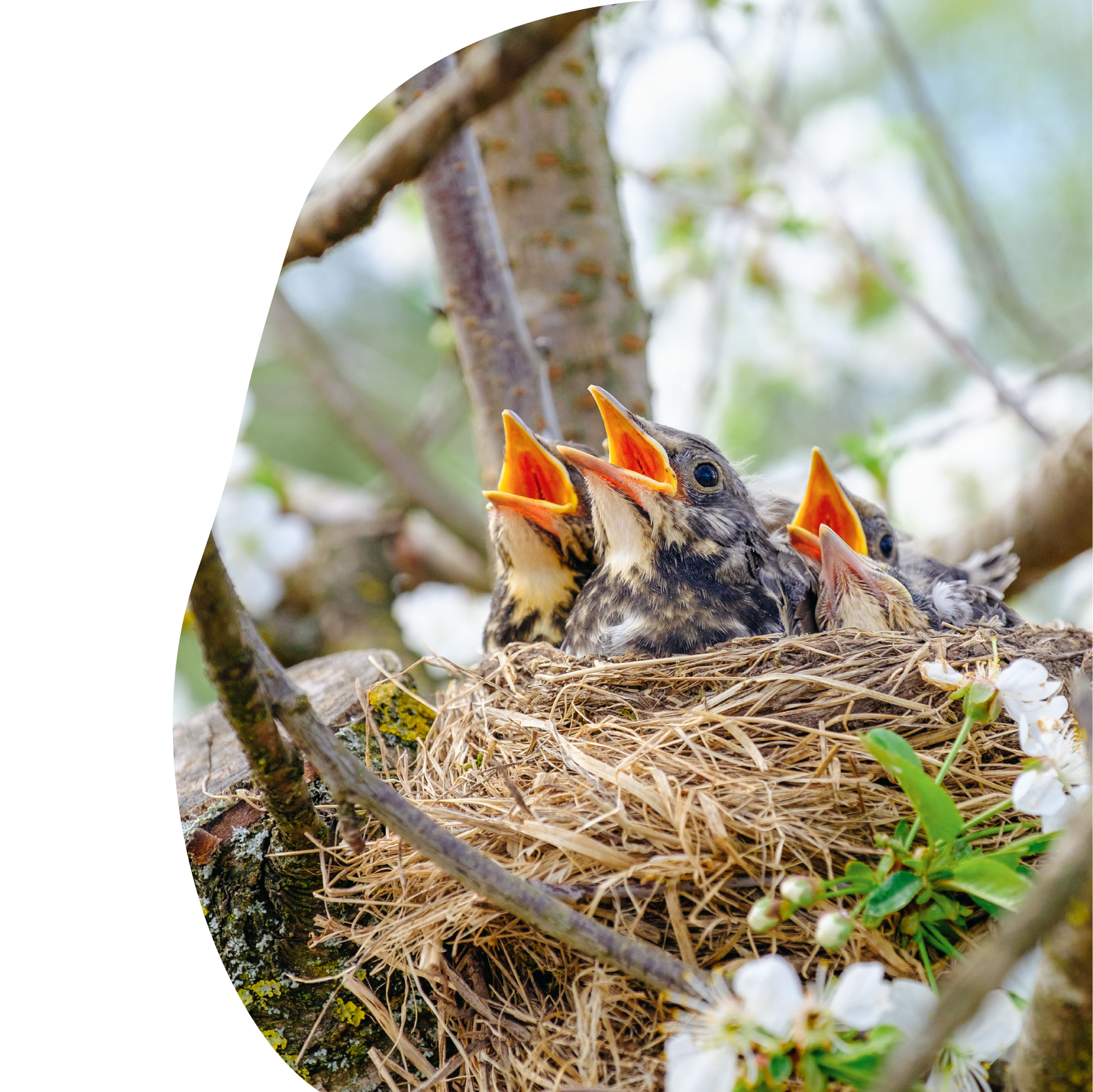 SPRING/SUMMER: JOY TO THE EYES AND EARS

You will enjoy admiring increasingly fascinating bird species, according to the season, weather and location. Elegant goldfinches, blue tits, robins… the list goes on, and images speak louder than words!

Close your eyes, breathe slowly and imagine waking up on a beautiful sunny spring morning. Rays of sunlight shine through your shutters, you are woken by birdsong on the dawning of a new day! What more can we say to convince you?
AUTUMN/WINTER: A HELPING HAND FOR OUR FEATHERED FRIENDS

Autumn/winter means scarce food supplies for birds: welcome them into your garden and provide them with food to help them get through the winter months.